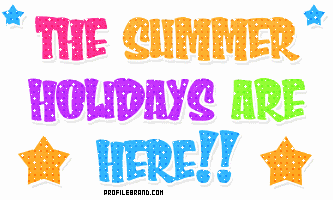 Your child was born to learn! From birth your child is learning important language and literacy skills. They see printed words and symbols all around them: on signs, books, magazines, newspaper and on many items in the home. You can help your child learn that the print tell us something. These skills will help your child learn to read and write.
· Read books to your child every day. Be willing to read their favorite book over and over again. Talk about the pictures and they connect with the story. Point to the words as you read so your child will know that the story is coming from the print.
· Ask your child to help you read. Let them picture read a favorite book.
· Borrow books from the library
· Take a walk drive or play games. Try to find signs with words that you know (McDonalds, Exit, stop, Go, etc.)
· Help your child to write and recognize his or her name.
The summer packets are available. Please work with your child through out the summer to maintain and improve on what they have learnt during the year. Remember to return them in September.
SEE YOU IN SEPTEMBER